Validation date: 25 01 2012
Updated on: 13 05 2020
Views: 3399
See on the interactive map:

---
28°05'21"N 014°29'28"W

Runway: 18/36 - 1500x70m - gravel/dirt

Puerto de la Cruz (Also known as Punta de Jandia airfield) is an airstrip on the island of Fuerteventura, Canary Islands, Spain.
It was built after 1963, because it was not visible in aerial photography taken that year. Its runway was completed, but no buildings were ever constructed. Although it never became an active airfield, it is occasionally used by the Spanish Armed Forces. Many internet sources confuse this airfield with Winter airfield, which is located about a kilometer to the southeast.
This photo, dated 1 Jan 1963, showing the area of the airstrip does not show any feature of the airstrip (visor.grafcan.es)



This photo, dated 1 Jan 1982, clearly shows the airstrip (visor.grafcan.es)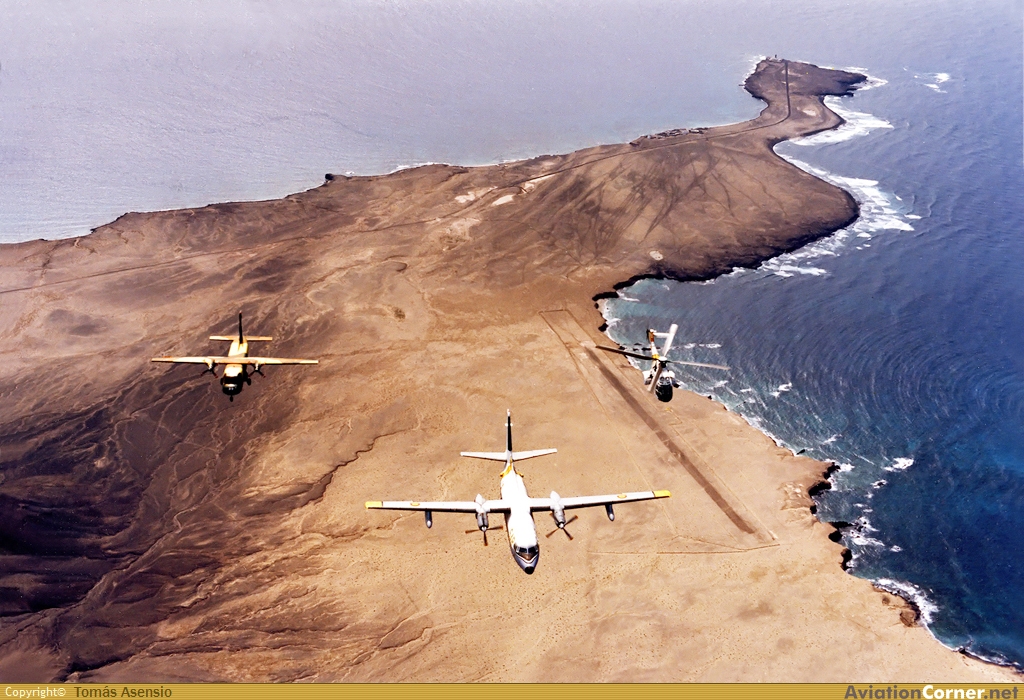 Fokker F-27-200MAR Maritime In formation with one of the Casa T.12s (Casa212) of 461sqn and a Super Puma flying over Punta de Jandia in 1986 (Aviationcorner.net)



Puerto de la Cruz airstrip in 2009 (Google Earth)